Airport Experience News: TGI to Bring Bobby's Burgers to PHX
PHOENIX, October 5, 2022 – The Grove, Inc. has completed a deal with Intelligration Capital BB, LLC, the licensor and franchisor company for Bobby's Burgers, to bring Bobby's Burgers to Phoenix Sky Harbor International Airport in the first quarter of 2023. Bobby's Burgers is a burger restaurant concept from celebrity chef Bobby Flay.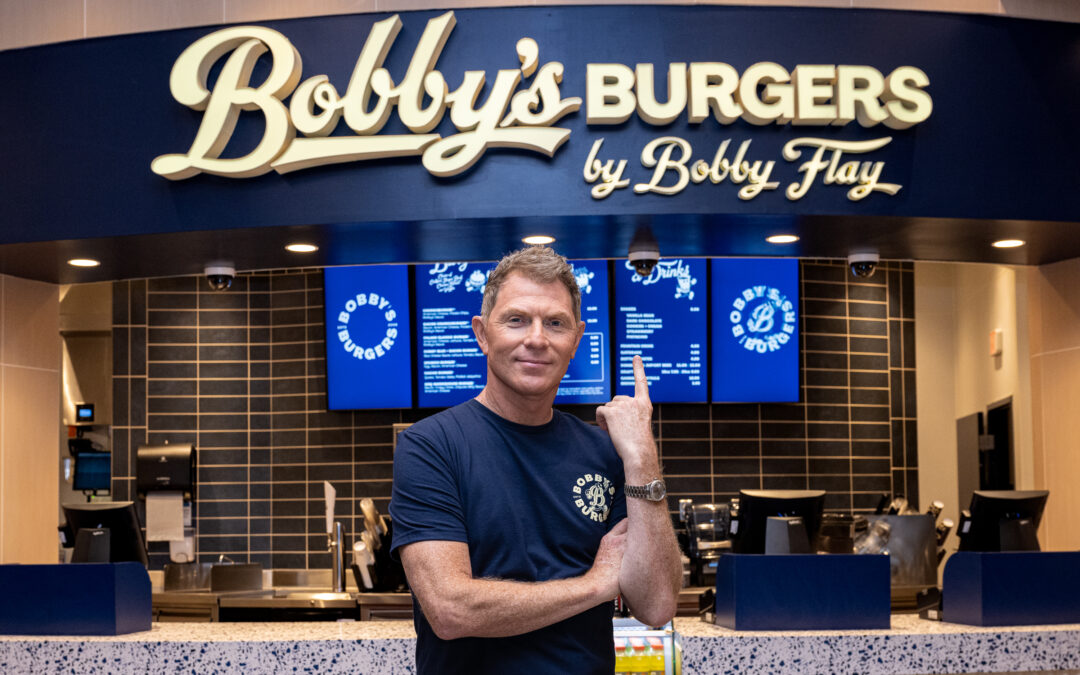 The new Terminal 4 location is part of a food hall, called The Crystals, which The Grove will operate, and is the first expansion deal for the concept under Intelligration Capital. The concept offers a full complement of hand-crafted, chef-driven menu items include burgers such as the signature Crunchburger, sides, shakes and more, along with exclusive breakfast menu items.
"The Phoenix Sky Harbor International Airport agreement reflects a significant achievement, coming as our first license agreement, and with an incredibly talented operator group. We seek franchise and license partnerships with experienced and entrepreneurially-driven operators, and The Grove, Inc. is a perfect match," said Laurence Kretchmer, co-founder and managing partner of Bobby's Burgers. "Bobby's Burgers at The Crystals will have our full menu of offerings, including breakfast, so that more customers are able to enjoy the Bobby Flay experience. We look forward to our future at Phoenix Sky Harbor and are certain of the bright days ahead there."
Read more at: https://www.airportxnews.com/the-grove-to-bring-bobbys-burgers-to-phx/
Back To Blog